Our lives are centered around food: buying it, making it, and eating it. A great meal is the foundation of events, family gatherings, or even lifestyles. Canadian farmers and producers grow and distribute food around the world, while agricultural businesses employ 1/3 of our population. Canadian food is shipped worldwide – wheat, canola, oats, pulses, and maple syrup!
In the last 18 months, emerging food trends and supply chain interruptions have changed how consumers buy and consume foods. With our lives being so focused around the best ingredients at the right time, it highlights the critical factor of food quality, freshness, and availability. The right packaging, transporting, and storing process within the food supply chain is critical to get food to global markets.
Consumers may not be aware of the complex supply chain process for food to reach grocery store shelves around the world. Food producers ensure cleanliness, quality, and reliable supply. This requires the use of food-grade bulk packaging, contaminant-free manufacturing, shipping, and storage.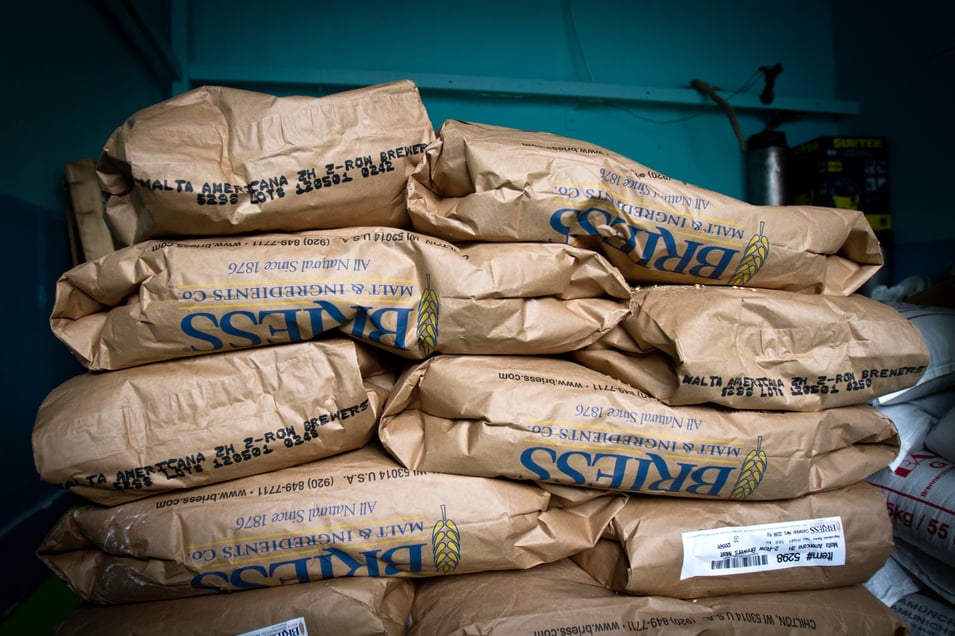 Current Food Grade Bulk Packaging Standards
There are specific qualities that make bulk packaging food grade. Manufacturing facilities are required to follow strict guidelines to protect against contamination. Bulk packaging is tested and made with the resins that meet food safety standards. Numerous entities around the world offer guidelines on food grade packaging.
AIB (American Institute of Bakers)

CFIA (Canadian Food Inspection Agency)

FDA (Food and Drug Administration)

HACCP (Hazard Analysis Critical Control Point)

BRC (British Retail Consortium)
There organizations have one fundamental goal of keeping the food production supply chain safe for consumer consumption. The bulk packaging industry needs to be extra stringent when it comes to food grade materials and how they're handled. Many of the ingredients you consume for your meals are transported in bulk packaging bags made of polypropylene, including grains, legumes, flour, salt, sugar, whey protein, and much more. All these ingredients require a clean beginning in food production facilities. This not only applies to household ingredients, but the ingredients manufacturers use as well.
Currently, the global market is shifting towards GFSI standardization. The Global Food Safety Initiative is an all-encompassing regulatory body governed by some of the biggest names in food production like Coca-Cola, Cargill, Nestle, McDonalds, Wal-Mart, and more. Their goals are:
Reduce food safety risks by delivering equivalence and convergence between effective food safety management systems

Manage cost in the global food system by eliminating redundancy and improving operational efficiency

Develop competencies and capacity building in food safety to create consistent and effective global food systems

Provide a unique international stakeholder platform for collaboration, knowledge exchange and networking
GFSI regulations are aimed at more than just what material food grade containers are made from, which is why the bulk packaging industry is moving towards an all-encompassing initiative like GFSI.
What Are Some Good Manufacturing Processes?
The Government of Canada says that good manufacturing practices (GMPs) are the "basic operational and environmental conditions required to produce safe foods." These practices are the foundation for any food safety system, and ensure that ingredients, products, and packaging materials are handled safely, while food products are processed in a suitable environment.
These GMPs address some key components of food processing:
Environmental control on premises

Location, design and construction of the building and its interior, equipment, and water supply

Personnel practices

Personal hygiene, hand washing, clothing/footwear/headwear, injuries and wounds, evidence of illness, access and traffic patterns, chemical use)

Shipping, receiving, handling, storage

Inspection procedures for transport vehicles; loading, unloading, and storage practices; inspection for incoming products; shipping conditions; returned and defective products; allergen control; chemical storage; waste management)

Pest control

Monitoring procedures for the exterior and interior of the building (surveillance, fumigation) and the use of pesticides

Sanitation

Cleaning and sanitizing procedures and pre-operational assessment

Equipment maintenance

Procedures describing preventative maintenance and calibration of all the equipment and instruments that can affect food safety (thermometers, thermocouples, metal detectors, scales, pH meters)

Recall and traceability

Procedures that ensure final products are coded and labelled properly; incoming material; in-process and outgoing materials are traceable; recall system is in place and tested for effectiveness

Water safety

Water safety monitoring procedures for water, ice and steam, and water treatment procedures that ensure it is potable for use in food processing
These written programs would be nothing without the implementation and compliance of all members of food manufacturing teams. To ensure that all team members adhere to the policies and procedures, team members must be trained of proper execution of the procedures. This requires every person in the facility to meet GMP requirements through their training, as well as be held accountable for properly performing all procedures regularly.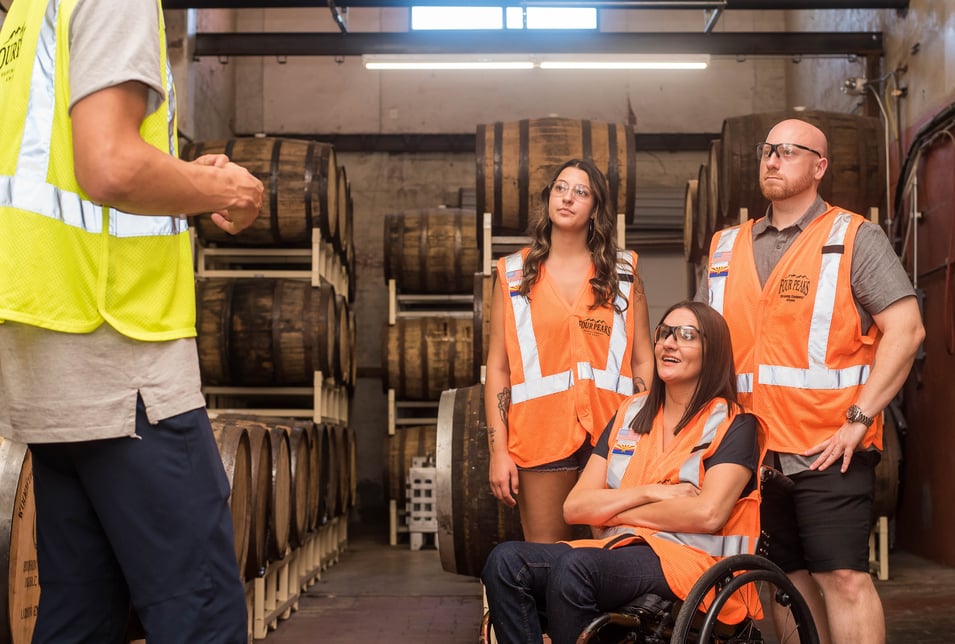 Where Does Bulk Packaging Come In?
To adhere to these procedures, food manufacturing facilities follow high expectations of cleanliness and compliance with all official regulations and standards. Facilities are regularly checked and monitored for staff adherence to all guidelines, including cleanliness. Proper selection and audit of food-grade materials to be used must be carried out, ensuring compliance with standards provided by authorities such as FDA. The proper food-grade material used, polypropylene, must also be checked and approved during development, which has been FDA approved and used for food grade bags for decades.
Not only does food safety encompass the resin material that makes the bags, but also the business culture and expectations of facility and personnel cleanliness. All individuals who work with food grade packaging must make a continuing effort to improve their systems and procedures. This includes material selection, manufacturing environment, packaging, storage, and transportation.
At MiniBulk, we take the time to understand the unique requirements of food producers and processors in our market and match those needs with the right food-grade bulk packaging manufacturing environment.