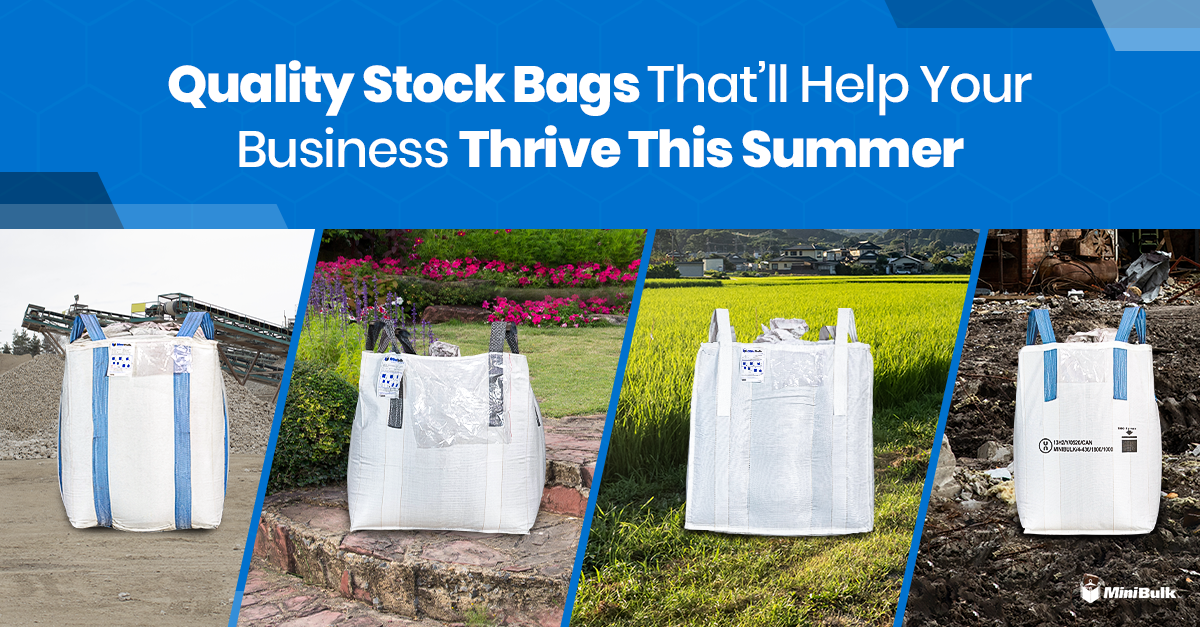 MiniBulk has the bulk bags you need to complete construction, remediation, and plant turnaround projects this summer. Looking for the perfect bulk bag to pack and ship your agriculture products? We've got those too!
What Makes Bulk Bags Great for Summer Projects
MiniBulk bags are ideal for use in construction, remediation and plant turnaround projects as they are constructed of heavy-duty, UV-treated, woven polypropylene. For Ag products, MiniBulk stock bulk bags are also available in food-grade materials to ensure your products arrive safely.
The Ultimate Summer Bulk Bag Lineup
MiniBulk bulk bags are perfect for a variety of applications and are available for quick shipment in various configurations. Check out our summer bulk bag lineup:
Heavy Bag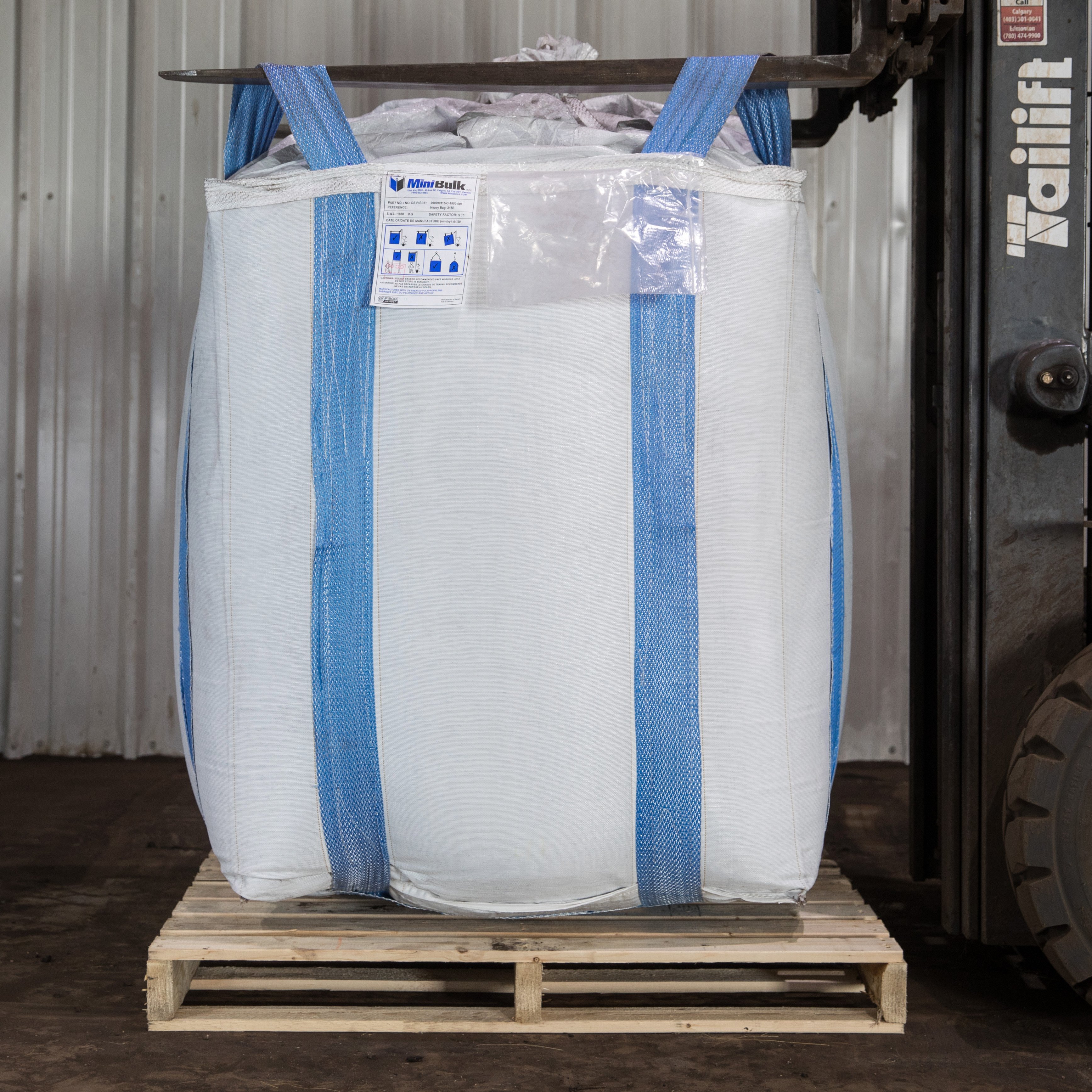 The Heavy Bag is the heavyweight champ of the lineup. It can hold up to 4,000 pounds of materials, and has a lifting setup for a variety of equipment - from bobcats to cranes! Materials that fit nicely into this package range from sand and gravel, to concrete mixes and heavy construction waste.
The Heavy Bag measures 35 x 35 x 45", has a duffel top for easy loading, and a spout bottom for easy unloading.
Rock Bag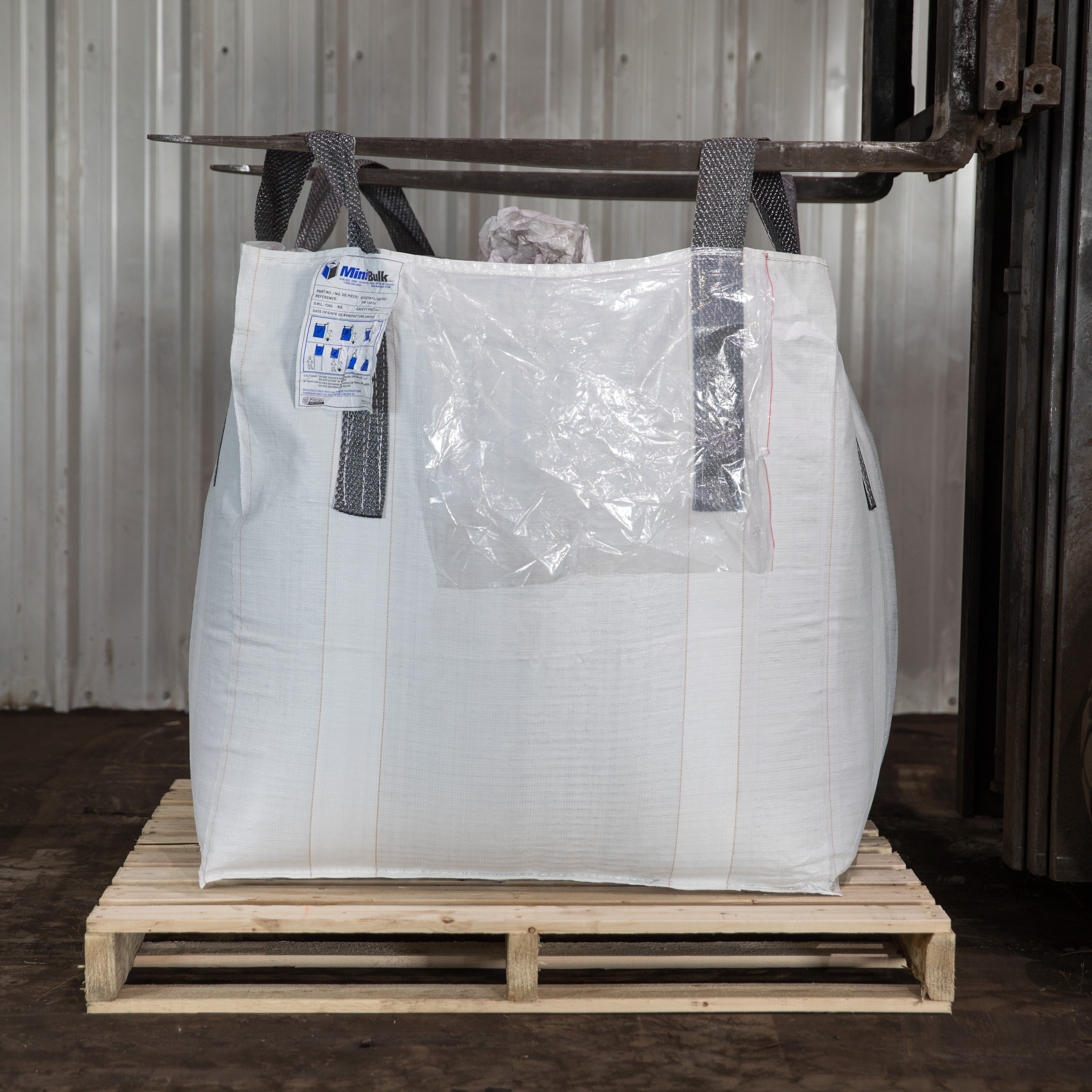 The Rock Bag is the workhorse of the lineup. It can hold up to 3,000 pounds of materials and is ideally sized for cubic yard packaging of your products. The Rock Bag was made to hold materials such as landscape rock, soil, and mulch mixtures. Non-haz site waste can also be loaded into this bulk bag.
The Rock Bag measures 34 x 34 x 34", has a duffel top for easy loading, a flat bottom, and 4 cross-corner loops for lifting.
Hazmat Bag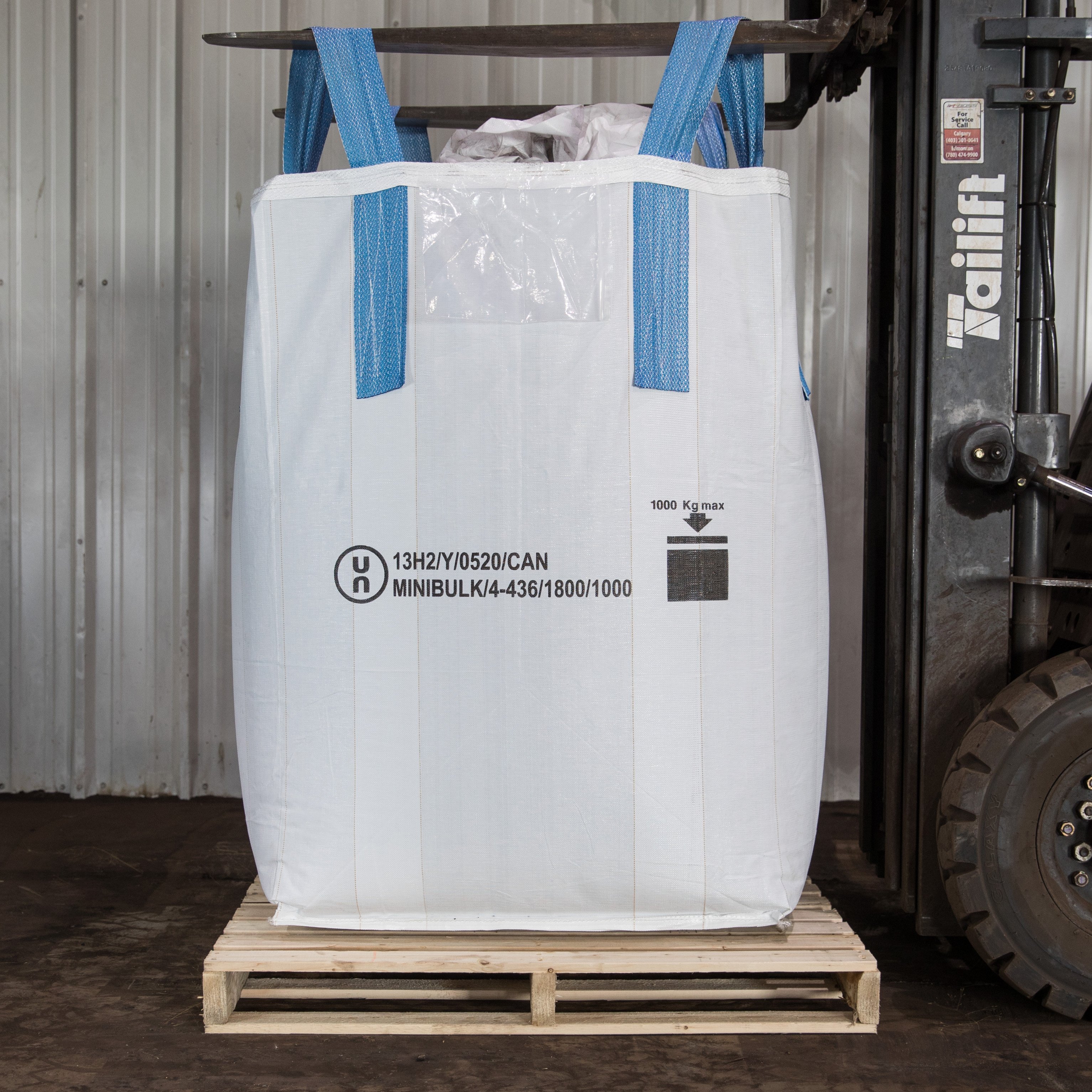 Hazmat bags are ideal for plant site clean-up projects that require a higher standard of packaging and transport. They are available in self-standing, softwall, and lined variations. All of our bulk bags for summer hazmat clean-up projects meet a UN Packing Group III rating.
MiniBulk Hazmat bulk bags are available for immediate shipment in the following sizes/styles:
Hardwall (self-standing) - 35x35x42", Duffel Top, Flat Bottom, Lined or Unlined
Softwall - 35x35x52", Duffel Top, Flat Bottom, Lined or Unlined
Baffle Bag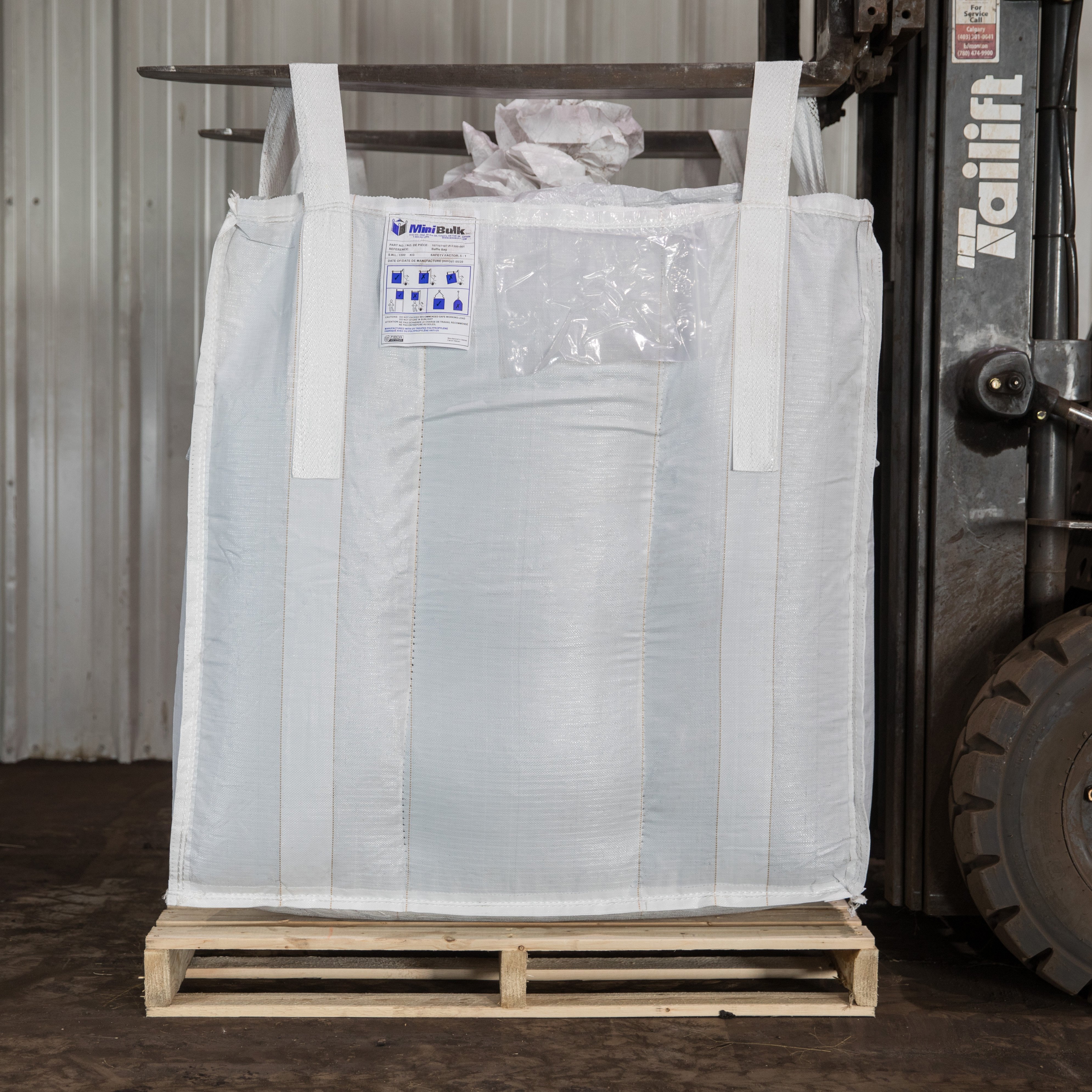 MiniBulk Baffle Bags are perfect for shipping seeds, grains, pulses, legumes and other agricultural products. Made with food-grade materials in a clean-room environment, they are also perfectly sized and shaped for shipping in ocean containers. Got a special export project other than Ag? Our Baffle Bags are tough enough for minerals and other products as well!
Our stock MiniBulk Baffle bulk bags are available for quick delivery in the following configurations:
42 x 42 x 42", 2205 lbs, Duffel Top, Spout Bottom
42x42x44", 3000 lbs, Duffel Top, Spout Bottom
Add MiniBulk Stock Bags to Your Summer Bulk Bag Lineup
Get ahead in your summer project planning by ordering your MiniBulk bags today! Need more information or want to check our stock levels for your project? Give us a call at 403-228-9555, or you can reach the MiniBulk stock bulk bag experts by filling in the online form.