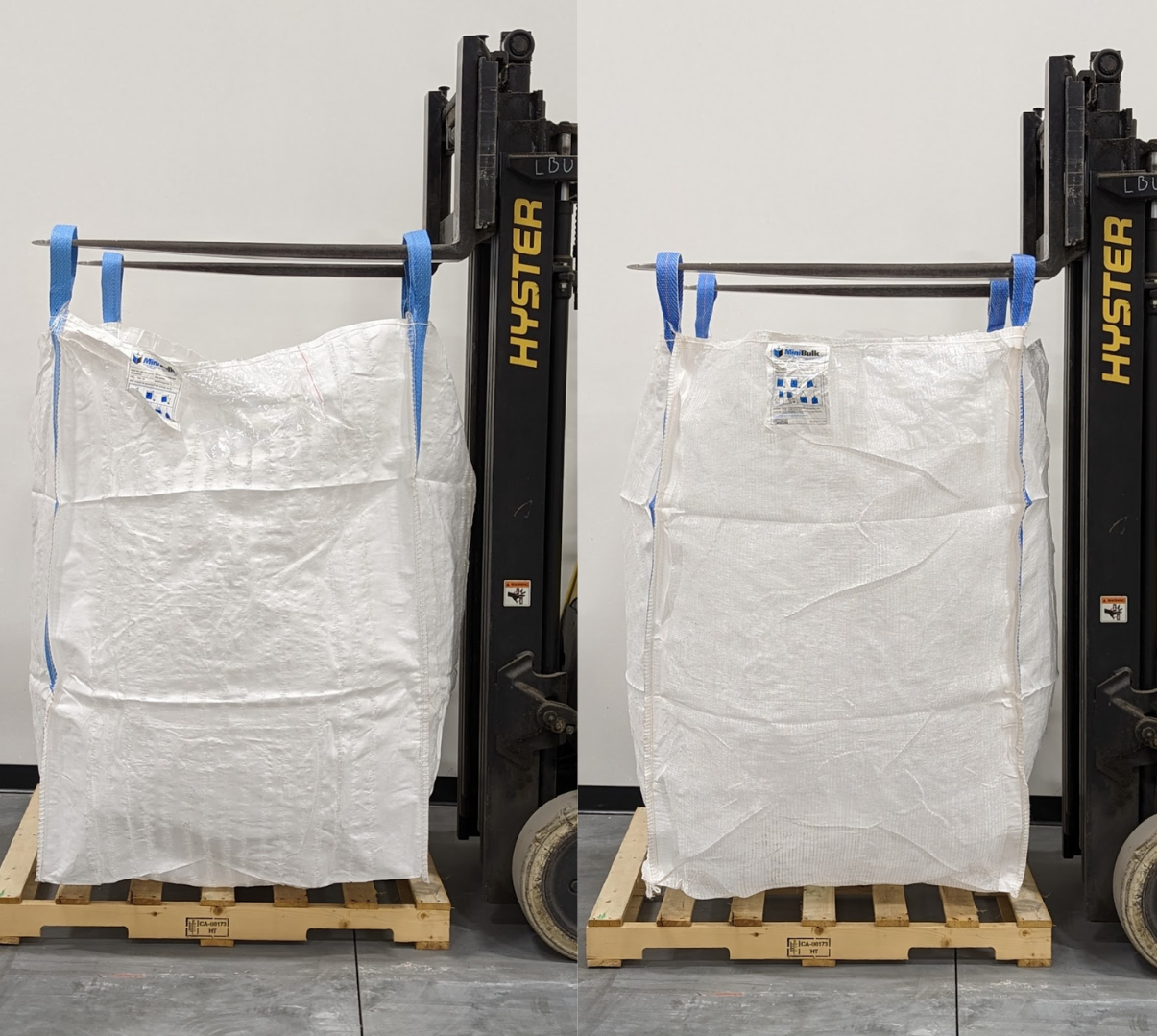 When spring is in the air, nothing feels better than getting outside and breathing it all in! It's also a perfect time to consider your packaging needs for products that need to breathe.
What are Vented Bags?
Vented bulk bags are made from the same heavy-duty woven polypropylene as our other stock bulk bags, but they have perfectly spaced venting strips to allow for airflow. Our vented bulk bags can hold 1,000kg in weight and over 2 cubic yards in volume.
Springtime Applications for Vented Bags
Vented bulk bags can be used when transporting and storing a variety of springtime products, including the following.
Firewood
There is an old farm saying - "cut in spring, burn in winter." But, when it comes to using firewood for the camping season, it could be said, "cut in spring, burn in summer". Wondering how you can get the best curing results for split firewood? Make sure it can breathe! Packaging your product in vented bulk bags will give you great airflow, resulting in lower moisture levels and a better burning experience for your customers' campfires!
Seed Potatoes
We can't wait for fresh produce to sprout from the ground, but we don't want it to happen during storage and transport. MiniBulk vented bulk bags are the perfect solution to help maintain the temperature and humidity you need to get seed potatoes to the field in optimal condition!
The Details of Vented Bags
MiniBulk offers two types of vented bags for your products that can meet your need for function, availability and affordability!
Standard Vented Bags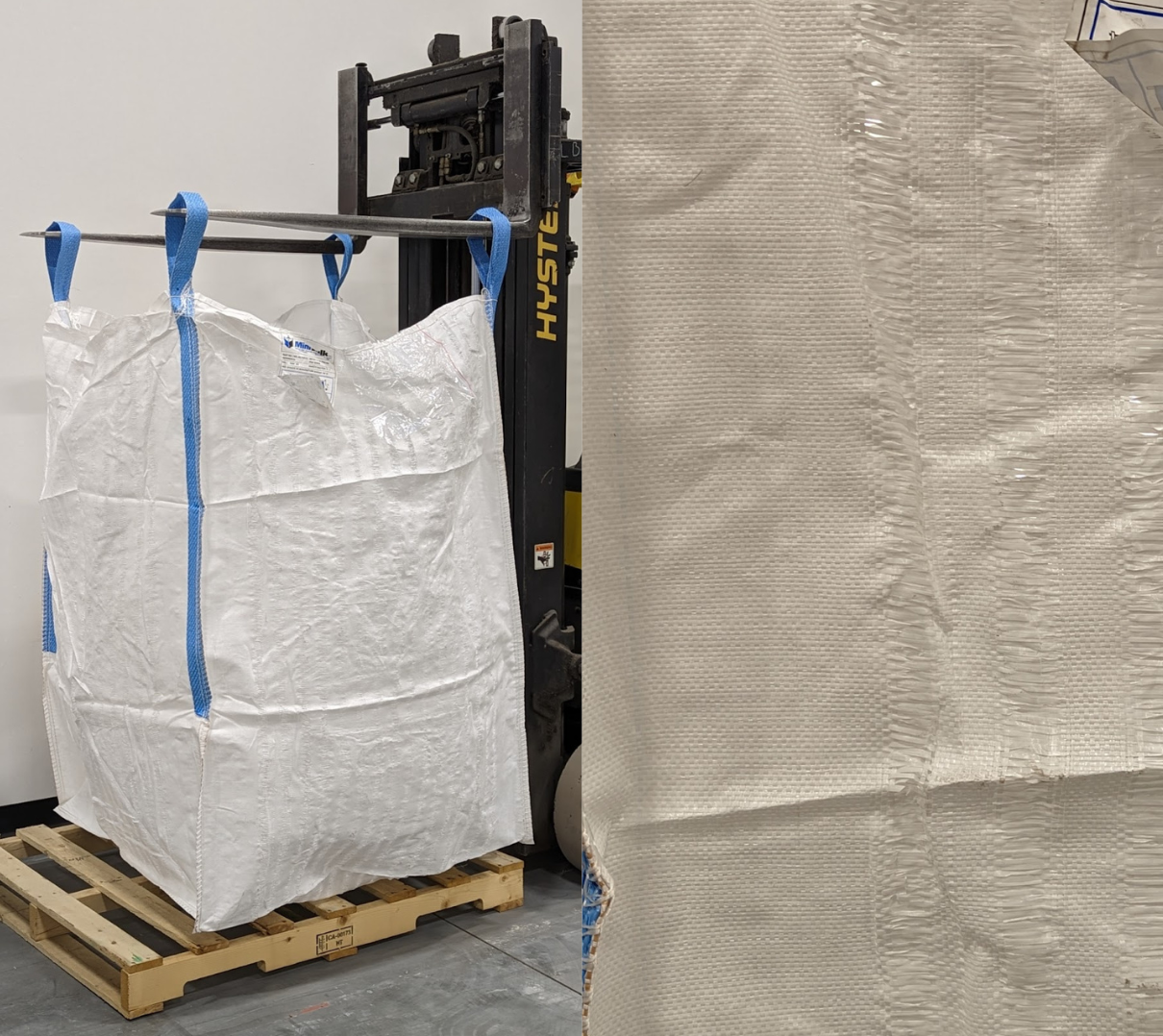 High on Vents, Low on Cost
Our standard vented bags have 60 venting strips all around the bag. With an open top and spout bottom, they are made efficiently and are an affordable option for products that need airflow.
High-Grade Vented Bags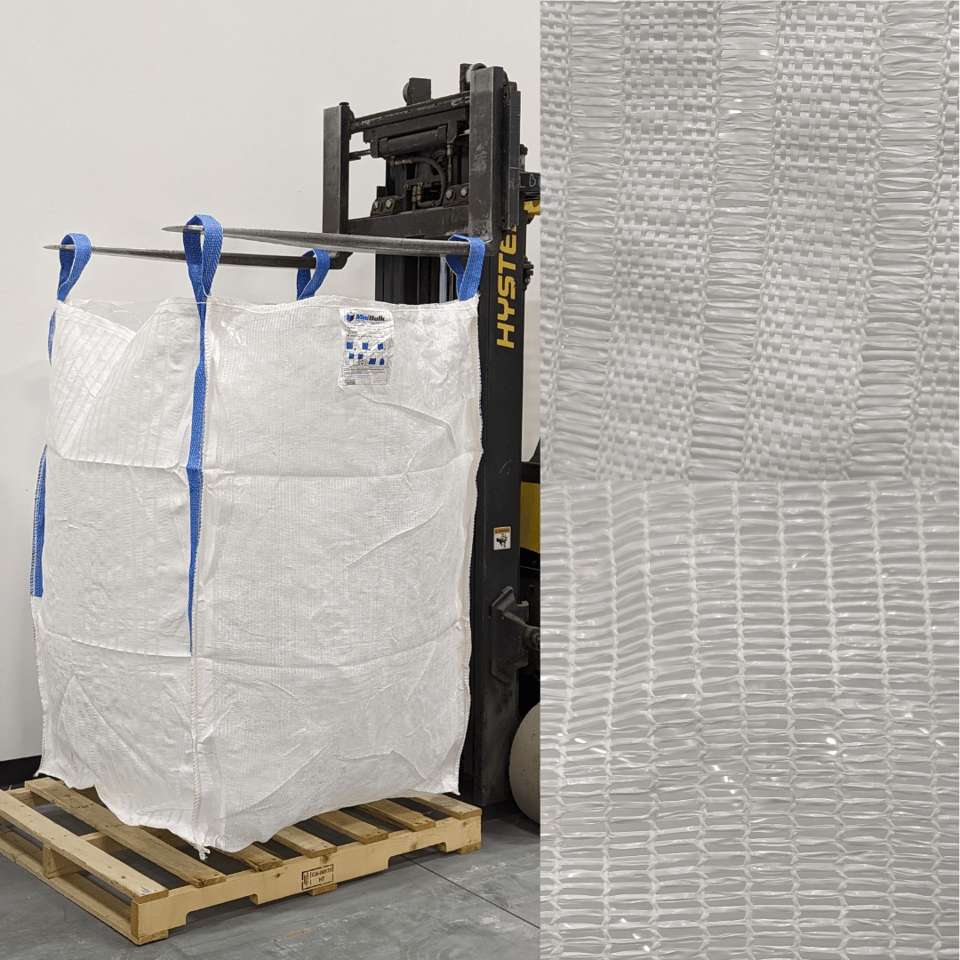 Maximum Ventilation
Our high-grade vented bags have the maximum ventilation on all four sides of the bulk bag, resulting in the best airflow possible. Two sides are vented strips and the other two are heavy-duty mesh.
Leno Lock and Mesh
Leno lock strips are used to maintain the spacing of the vented strips on our high-grade bags. This unique feature ensures the strips stay open and uniform, giving your product packaging a premium look! Heavy Duty leno mesh opens up the ventilation of the bag, maximizing air-flow.
Add MiniBulk Stock Vented Bags to Your Spring Stock Bag Lineup
Get your products to market in top condition by using the best package for temperature and humidity control. At MiniBulk, we have stock vented bulk bags that are ready to ship, so you can ensure your products arrive in good condition for late spring and summer.
Contact us today to place your order.