HAUL MATERIALS FOR CONSTRUCTION & DEMOLITION
MiniBulk is your trusted provider of durable construction bulk bags designed to keep your construction and demolition projects safe and efficient. Whether you need to haul building materials or remove debris after a demolition project, we have the bulk packaging solution you need.
The Toughest Bulk Bags to Keep Your Construction Site Safe
Whether you're lifting materials by crane or cleaning up debris on-site, we have the most dependable flexible intermediate bulk containers that minimize any safety concerns you might have during the handling and transportation of
construction materials.

A Complete Bag Solution
We offer consultation for design, automated/manual filling, moving, storing, and end-use.

Heavy-Duty Strength
Strong enough to carry construction waste and building materials with lasting durability.

Custom Sizing & Branding
Any bag design, any size, with your logo, text, or image.

Diversified Manufacturing
Depend on a reliable worldwide network of partners to deliver your quality bags on time.
Stock Products
At MiniBulk, we're proud to offer stock bulk packaging, so you can keep your construction job site clean. Keeping your construction job site clean makes your company look great and keeps your employees safe from hazards.
Unfortunately, workers often toss waste to the side or use unreliable heavy-duty garbage bags in place of designated garbage disposal areas.
Instead, keep your job site clean by utilizing bulk packaging and dispose of your construction waste in affordable stock bulk bags. Our heavy-duty stock bulk bags are perfect for carrying, transporting, and storing your construction materials and waste.
LEARN MORE
Services
Our construction clients typically use their bulk bags for two purposes: lifting products in our bags with a crane or for site clean-up.
We understand that safety and minimizing risk on open construction sites are paramount. That's why we make our construction bulk bags as heavy-duty as possible with high safe working loads. With our bags, our construction clients have safely moved millions of tonnes of sand, rebar, stone, metal, construction waste, and more overhead (and elsewhere).
Quality
Over the years we have designed thousands of custom bulk bags to meet the unique needs of the construction industry. In addition to being tough, our flexible intermediate bulk containers are great for finer materials like sand and gravel. With options for material coating, PE liners, cross-corner loops, and top closures, your bulk bags won't leak or spill and can be handled with ease during transportation.
Our mission is to design you a better bulk bag, a more efficient bulk bag, a more suitable bulk bag: not just a cheaper one.
Commitment
We understand how important a secure and steady supply of bulk packaging products is to your construction operations.
Our #1 priority is to keep you and your team supplied with dependable, MiniBulk products so your focus stays on the job at hand.
Billion Lbs
Our clients move an astronomical amount of product around the globe annually.
Custom Bags Designed
For our customers using every option imaginable.
Kilometers Traveled
We've travelled to the moon and back to deliver our bulk packaging solutions.
How MiniBulk Solves Packaging Problems For Businesses Like Yours
See how companies like yours utilize MiniBulk's heavy-duty packaging.
Major Confectioner Selects MiniBulk as a Canadian Supplier
A confection manufacturer was expanding its operations in Canada and required a new bulk packaging supplier that could support their bulk packaging needs...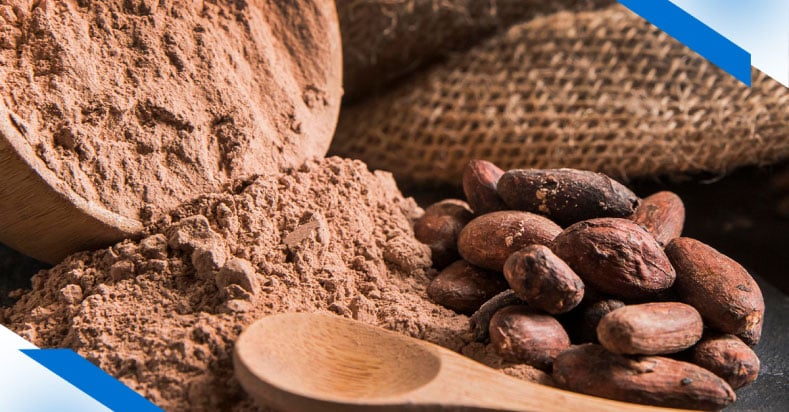 What's New on our Blog
Get the latest industry insights.
Our Bulk Packaging Procurement Process
How do you ensure high quality, reliable supply of bulk packaging?
Let's talk about your bulk bag needs for construction materials and waste
If you'd like to discuss the best bulk packaging solutions for your business, fill out and submit the contact form below. One of our MiniBulk experts will contact you within 24 hours.
Frequently Asked Questions
What types of bulk bags are best for construction materials and waste?
Heavy-duty
woven polypropylene (PP woven) bags
and
flexible intermediate bulk containers (FIBCs)
are both ideal solutions for different applications in the construction industry. FIBCs are ideal for transporting large quantities of construction materials and come with a variety of different openings including open top, duffle top, spout top, and more. On the other hand, heavy-duty woven polypropylene bags are commonly used for carrying materials that need to be maneuvered by hand at job sites, such as sand bags.
How much can a construction bulk bag hold?
Our FIBCs can hold up to 4000lbs of construction material.
What are the applications of construction bulk bags?
Our bulk bags for construction can be used for handling and transporting a number of different materials either between construction sites or by crane within the same construction site, including:
Sand
Rebar
Stone
Metal
Construction waste, such as asphalt shingles, siding, drywall, and lumber
Are construction bulk bags available for immediate delivery?
Yes, we offer a great selection of construction stock bags that can be delivered with same-day shipping so your construction operations never come to a halt.