There is a lot of confusion surrounding what makes a bulk bag "food grade".
Off the top of my head, I can think of the following entities that offer guidelines on food grade packaging: AIB (American Institute of Bakers), CFIA (Canadian Food Inspection Agency), FDA (Food and Drug Administration), HACCP (Hazard Analysis Critical Control Point), ISO 22000 (International Organization for Standardization), BRC (British Retail Consortium), and the latest, GFSI (Global Food Safety Initiative).
WOW!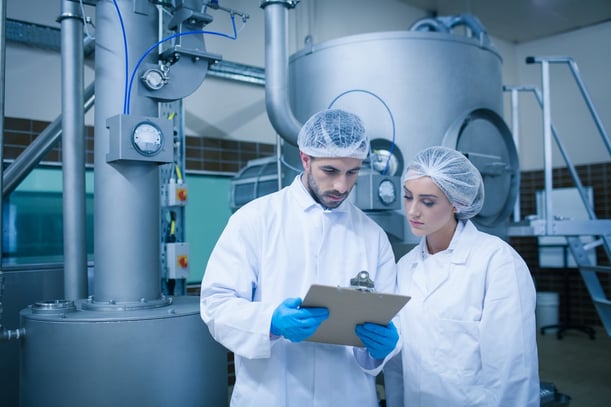 Why are there so many regulatory bodies and rules?
They all have the same goal: Keeping the supply chain of food producers and processors safe for consumer consumption. Nothing will kill your business faster than killing a customer.
You might think that is an off colour joke, but it is absolutely not. The CDC estimates that yearly, 1 out of every 6 Americans will contract some form of food-borne illness. Of those cases, 3,000 people will die.
Here, Health Canada estimates that 1 out of every 8 Canadians will contract some form of food-borne illness. Again, this leads to 238 preventable deaths every year.
Of course, when compared to other nations around the globe, Western food regulations and good corporate diligence play a huge role in keeping the death toll down. However, the percentage of everyday people getting sick from simply grabbing a bite is alarming.
Regulation is meant to protect the person grabbing cheese, ice cream, caramel apples, and cantaloupe, not just obvious hazards like raw chicken or under cooked meats.
How do I know if my bulk packaging meets the current standards?
The bulk packaging industry needs to be extra stringent when it comes to food grade materials as well. Considering some of the very building blocks of the food you eat arrive in bulk bags (grains, legumes, flour, salt, sugar, whey protein), it is imperative to have a clean start in food production facilities.
If you have ever ruined a meal by using one compromised ingredient, imagine ruining a 1,000 kg batch of something destined for sale on the shelf!
Currently, the global market is shifting towards GFSI standardization. The Global Food Safety Initiative is an all-encompassing regulatory body governed by some of the biggest names in food production like Coca-Cola, Cargill, Nestle, McDonalds, Wal-Mart, and more. Their goals are:
Reduce food safety risks by delivering equivalence and convergence between effective food safety management systems
Manage cost in the global food system by eliminating redundancy and improving operational efficiency
Develop competencies and capacity building in food safety to create consistent and effective global food systems
Provide a unique international stakeholder platform for collaboration, knowledge exchange and networking
It's no wonder the bulk packaging industry is moving towards an all-encompassing initiative like GFSI. This regulation is aimed at more than just what material food grade containers are made from.
Polypropylene has been used for decades as an FDA approved material for handling, storing, and transporting edibles. CFIA agrees: They have "no objection" to virgin polypropylene being used as a food container.
There are mountains of scientific research that empirically show that certain plastics will not migrate mini molecules maliciously into the product stored inside.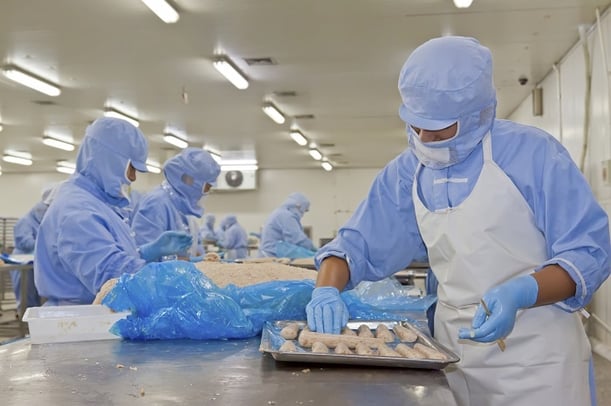 Continuous effort, analysis, and improvement required!
Nevertheless, the idea of food safety goes well beyond just the raw ingredients used in making bulk bags. It has to be part of the business culture, part of the daily routine, and there must be a continuing effort to improve.
You can start with a 100% clean input materials, but still end up with problems. Food safety has to encompass material selection, the manufacturing environment, packaging, storage, and transportation.
Each of these areas involves PEOPLE, so food safety has to be part of the corporate culture. Just having a certificate does not guarantee future success, so knowing your factory and the culture is vital.
That is why MiniBulk spends time understanding the unique requirements of food producers and processors in our market and matching those needs with the right food-grade bulk bag manufacturing environment.