In all my years at MiniBulk, I can say without hesitation that the coolest part about this job is how often we get to see how everyday products are made right here in Canada. You might be surprised to learn just how many things are made between Tofino and Truro.
It's always exciting for me to hop on a plane destined to land somewhere new. From the top floors of the office towers on Bay Street to the bottom of a salt mine, "I've been everywhere, man".
I've seen facilities with enough piping to stretch to the moon. I've been on operations that are measured in square miles, not square feet (square meters if you're a metric fan).
I've seen warehouses so big you need a map to find your way out. I've been to places where they fill a 2,200-pound bulk bag every two minutes for an entire shift. Their forklift maintenance programs are double the norm.
What do all these businesses have in common? They all started somewhere, they all started small, and at some point, somebody took a huge risk to kick it all off.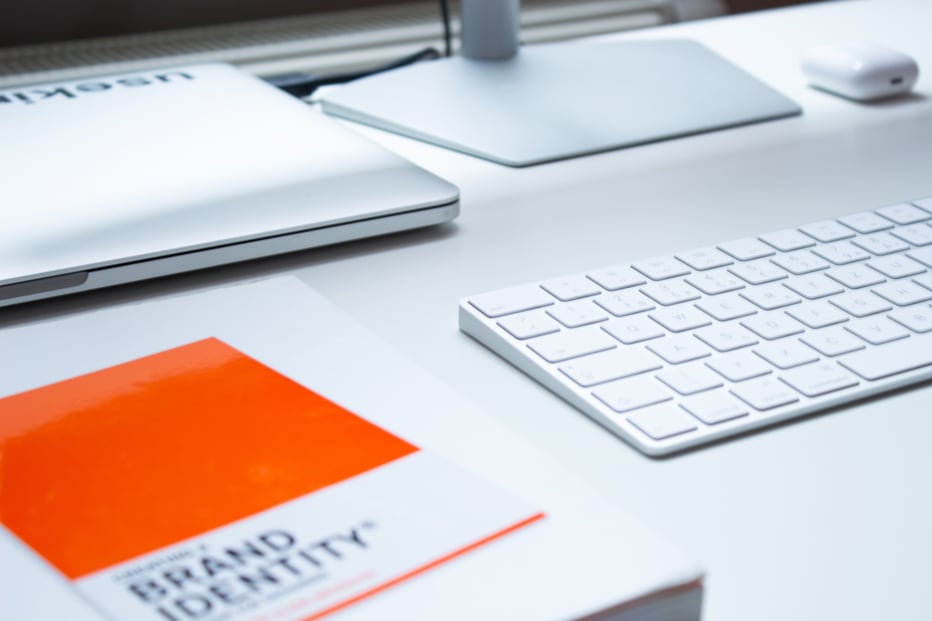 Today I want to address the entrepreneurs and risk takers who put in more work before noon than most of us do in a week. I want to speak directly to the people with big dreams and a small budget.
Speaking of small budgets, if you have ever called a bulk packaging company and asked about custom printed options, you more than likely ran into this dreaded abbreviation: MoQ.
MoQ is a non-industry specific term that stands for Minimum Order Quantity. This is not unique to our company and it's common across all verticals. In order to stay in business, you need to be profitable. If you need to cross a certain quantity threshold to be profitable, then you never offer anything under said threshold.
Unfortunately, this harsh economic reality puts smaller companies and start-ups at a disadvantage. For example, I have had many conversations with people who want to get their business information onto their bulk packaging.
And why not? It only makes sense to have your contact information on the products you are selling!
Back to MoQ, here's how a typical conversation would go before we figured out how to properly take care of the risk takers and entrepreneurs:
New Biz Person: "Hi MiniBulk, I want to get my logo and contact info on all my bulk bags that you are currently supplying"
Old Bag Man Marty: "Sounds great, how many bulk bags do you need?"
New Biz Person: "This is a new project for us, so I only need about 300"
Old Bag Man Marty: "Congrats on the new project and it's great to see you expanding! Unfortunately our MoQ is going to be about 1,000 bags for printing"
New Biz Person: "Okay how about the smaller 50 lb bags?"
Old Bag Man Marty: "Our MoQ is going to be about 15,000 bags for printing"
New Biz Person: "---------------------"
Okay now, let's stop and have a look at what just happened here.
Remember when I said it has to be profitable?
These minimums don't even come from us, they are set by our factory partners. If they can't make a couple bucks, they simply won't do it. Same for MiniBulk. Same for the entrepreneurs. Same for every business on the planet to be honest!
Looking at this from the start-ups perspective is what got MiniBulk thinking about ways to bridge that gap. We recently teamed up with another Calgary company that specializes in making custom stamps, and they do some amazing work.
These durable and reusable stamps are an excellent way to get your name and number onto all the products you've worked so hard to create. We provide you with a complete package that includes the custom stamp, ink, pad, and roller.
If you are only filling a handful of bags daily, this is the perfect way to ensure your contact information is out there advertising for you everywhere they go. Referrals are a powerful tool to generate new business, and your bulk packaging should be working as hard as you do!
If you are just getting into the Bag Biz and not looking to take on hundreds or thousands of bags right from the start, we should talk.