What Questions Should You Ask Before Selecting Your Agricultural Bags?
From good insurance to good seed, your eyes are always on the harvest, but what about once the harvest is complete? What can you do to protect the crops that you've worked all season to grow?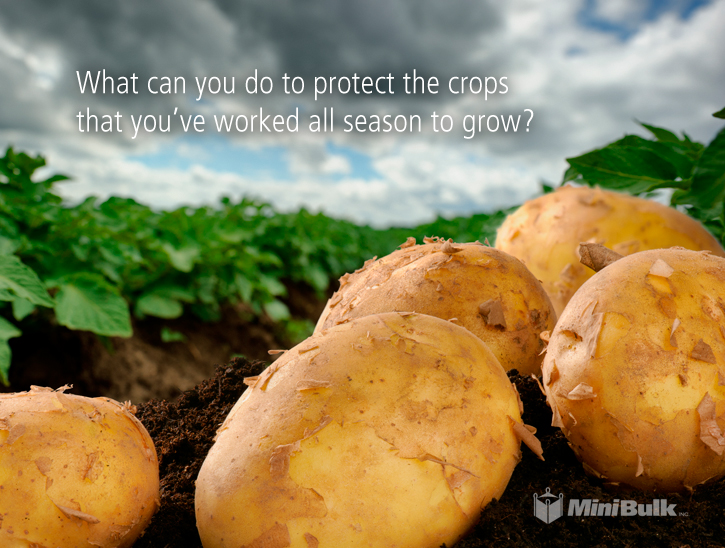 In the agriculture industry, there are many factors that are out of your control. Weather and more can impact your fields, so – as growers and producers – you work hard to maintain as much stability as possible to guarantee your yield.
The answer is simple: invest in the highest quality storage and transportation bags for your crops. In order to do that, you need to think about a few important factors:
First, what type of crop will you be storing or transporting?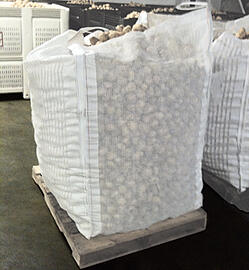 You understand that every individual crop requires special treatment, but – before choosing the correct agricultural bag – you need to give special consideration to the type of crop, as well as the distance that it will be traveling, before choosing the ideal bag.
For example, crops like potatoes (as well as potato seeds), endure best in bags constructed of specialty-ventilated fabric. These breathable vented bulk bags, manufactured with woven polypropylene fabric, are designed to permit maximum airflow through the fabric and into the bag. Onions too, have been known to thrive after harvest in bags with greater air permeability and polypropylene materials.
But, let's say you are packaging something smaller, like seed or grain. Obviously the vented materials won't be too effective at containing your crop. However, consideration should be given to the density and flowability of the seed. For instance, some oilseeds should only be shipped in bulk bags that are designed to prevent rolling.
Second, what size bag do you need?
As an added bonus, with the right bag size and design, most operations can often reduce their overall package cost. Now isn't that something worth looking into? This may seem like a simple question, but – in order to answer it – you need to take a solid look at your operation, the logistics stream to get your product to your client, and finally your client's operation. A lot can be done to ensure that a bag design fits both user needs, but that also allows for the most efficient use of space during shipping. Freight costs are a significant portion of most ag operations and maximizing the space and weight can bring significant market advantages.
Third, how much time do you have to find the right bag supply?
Finding a supplier that can offer a range of sizes and types for your ag product is important. This can be accomplished by looking for a variety of stock bags that are designed specifically for agriculture and are readily available when you need them. Keep in mind, you'll also want a supplier that isn't afraid to push the envelop with design and in the long-run be able to offer you a custom product that saves time and cost.
With all this information in hand, we encourage you to take a look at our offerings across the agricultural spectrum. Our products are designed with your needs in mind. How can we help you store and transport your crops?