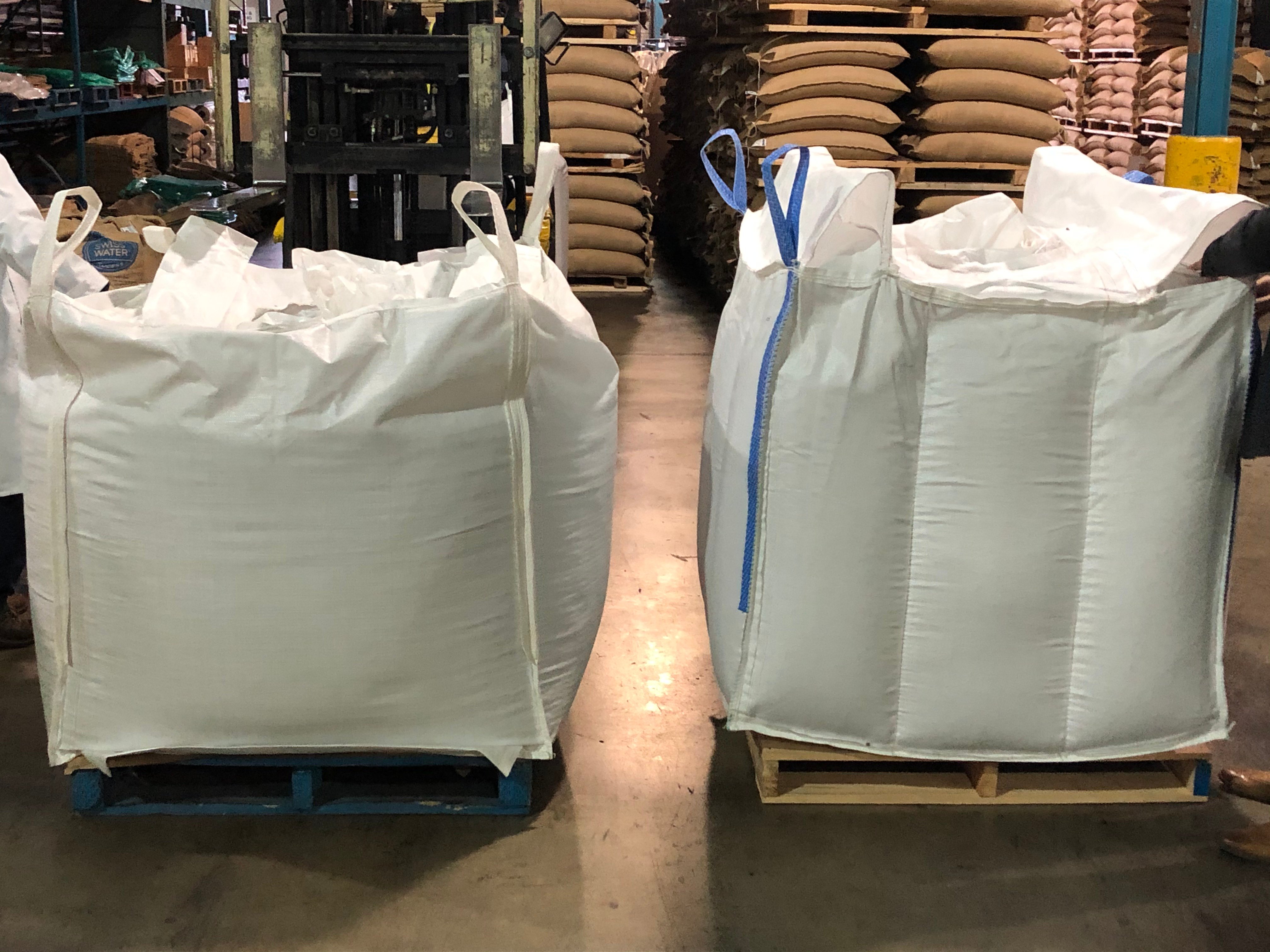 In the last few years, MiniBulk has become increasingly aware of the huge role freight costs play in our operations. When it comes to bulk bag shipping, freight costs are greatly affected by handling and load patterns.
This case study highlights how MiniBulk designed the right package for a food products customer, which led to better handling and significant potential savings in freight.
About The Food Product Customer
The customer has been in the whole bean coffee processing industry for decades. Providing service to a wide variety of end-users in North America and overseas, they ship large volumes of products daily. Maintaining food safety and a high level of productivity are keys to their success.
The Challenge
Before working with MiniBulk, the customer used a standard bulk bag to load their product. They faced a handful of shipping challenges that greatly affected the transportation of their bulk packaging.
Bulk Packaging Weight
The food product customer wanted to maximize capacity in shipping, but due to the size of the bags they used, they were limited to shipping 20 bags that weighed 2,000 pounds each, for a total of 40,000 pounds. This weight resulted in a 30% loss in shipping efficiency.
Unsafe Transportation
Unfortunately, stacking their bags during transport was out of the question, as headroom clearance would not allow loading and unloading equipment to do the job safely and efficiently.
Product Damage
The footprint and quality of the bags supplied by the vendor resulted in excessive bulging that led to rubbing and product damage. Making the bag narrower and taller would not suffice since their end-users were dealing with height restrictions in handling.
Why the Customer Chose MiniBulk
The customer was looking for a partner to understand their needs and help them reclaim value in the entire supply chain. They needed someone who could bring complete design expertise for the bulk bag solution and think beyond the bag to the real business issues they were facing. After initial consultations, MiniBulk demonstrated how we had designed multiple bulk bag solutions for other companies that, in principle, could also be applied to this client.
The Solution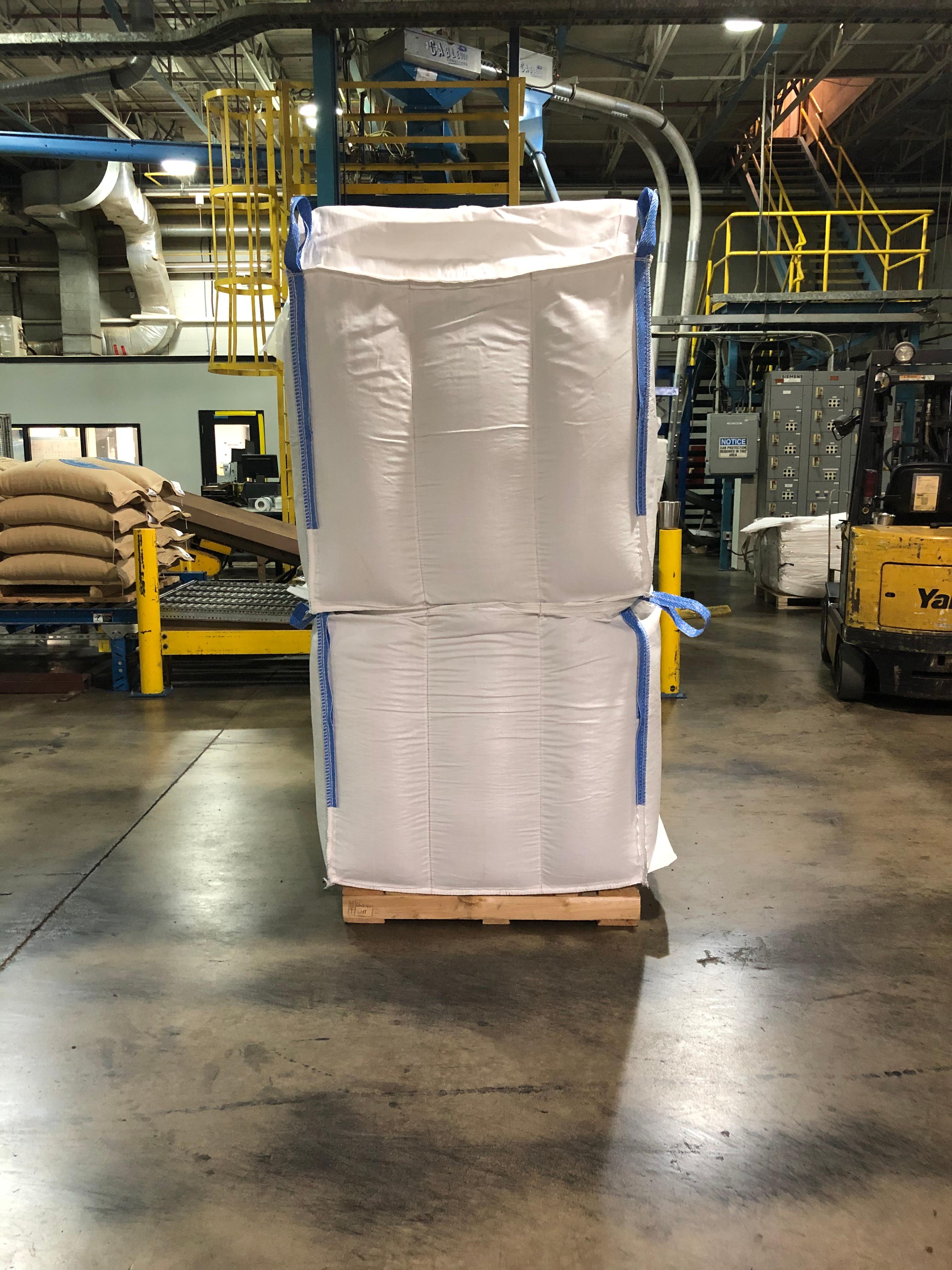 MiniBulk considered three factors in developing the specification:
1. Correct sizing to eliminate product damage from friction
2. Overall load pattern and capacity
3. Loading and unloading efficiency
Proper Sizing and Construction
In order to eliminate product rubbing and damage, MiniBulk employed a baffle-design bulk bag. The footprint was matched to shipping container sizing, and pallets were used to ensure the perfect fit without excessive pressure on the side walls. We also added coating and upgraded the quality of the fabric to improve fabric performance. Every prevented bag tear would save thousands of dollars for our client.
Load Pattern and Capacity
In addition to the right footprint, the bag height was perfectly sized to allow each bag to hold 2,000 pounds of product while leaving room for stacking. The client could capitalize on the total space available in trailers and containers, resulting in 30% fewer shipments needed every year. After full deployment, this would mean over $500,000 in total savings annually for the client, let alone a significant reduction in carbon footprint.
Loading/Unloading Efficiency
To improve loading efficiency, MiniBulk added a secondary lifting option to the new FIBC design requiring only one loading/unloading operator on a forklift. This option would allow the client to stack load quickly. Unloading could be done without putting additional personnel in place and would make it easy for end users to move products out without fear of height restrictions. Every minute saved in this area allows for better labour cost allocation and safety outcomes, as fewer receiving personnel are inside the trailers.
How MiniBulk Can Help Your Company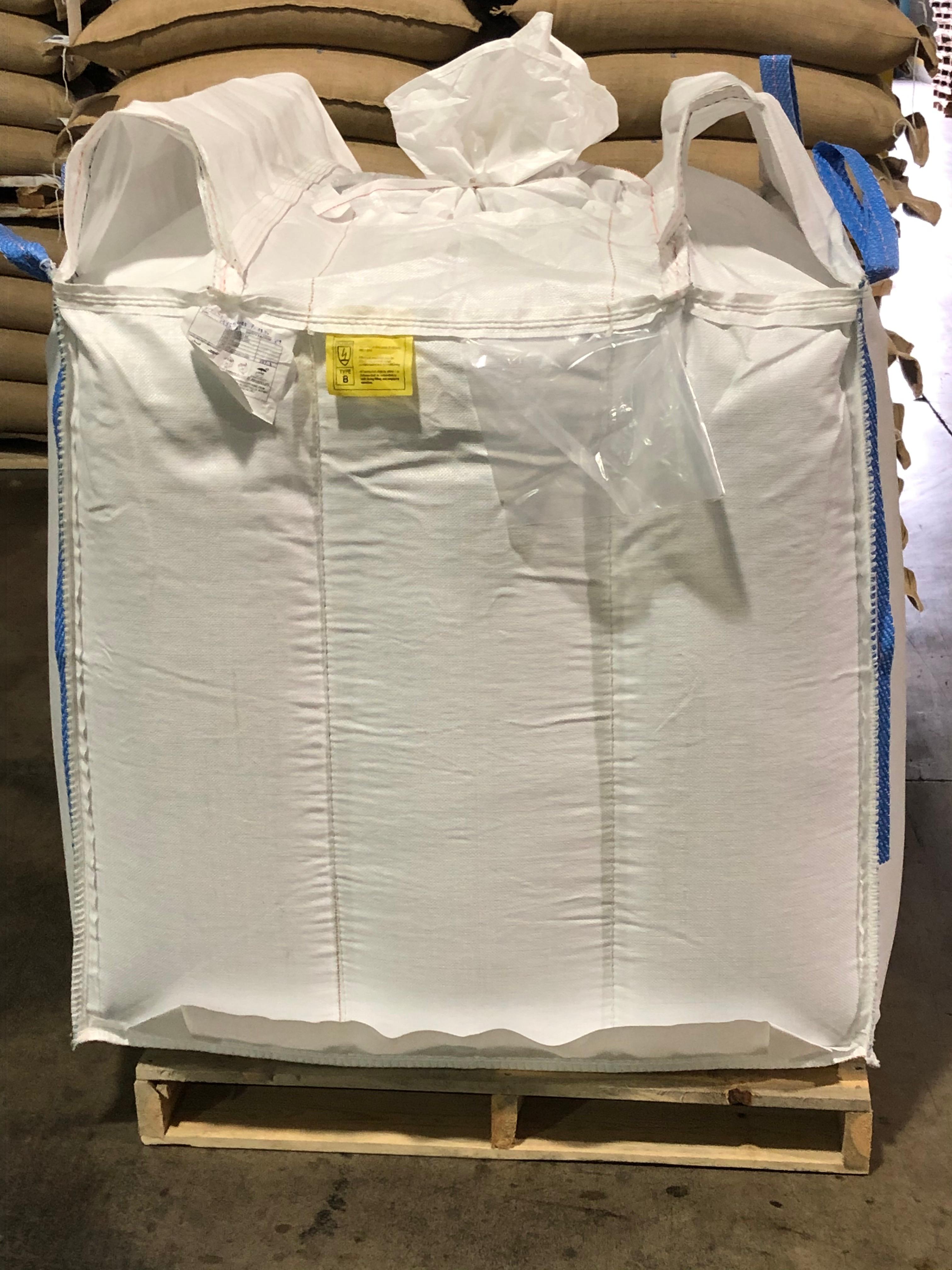 MiniBulk has over 25 years of successful collaboration with clients across many industries. Our team focuses on the best value for your packaging solutions that often result in better economic outcomes – beyond the price of a bag. Connect with our team today to arrange a Packaging Value Analysis (PVA) and discover what lies beyond the bag for your company!