If you are reading this from your office chair, or even a tractor seat, now is a good time to slide on those reading glasses and hunker over that screen a little closer. Today, we are going against the grain (pun intended) and revealing a bulk-packaging trade secret. 
One of the first industries that emerging bulk bag companies will target is agriculture. At one point, the agriculture industry was identified as "the low hanging fruit" for bulk packaging suppliers. A significant reason for this is that agriculture packaging standards are less stringent in comparison to industries like mining, where bulk bags must satisfy environmental concerns and be durable enough for extensive handling.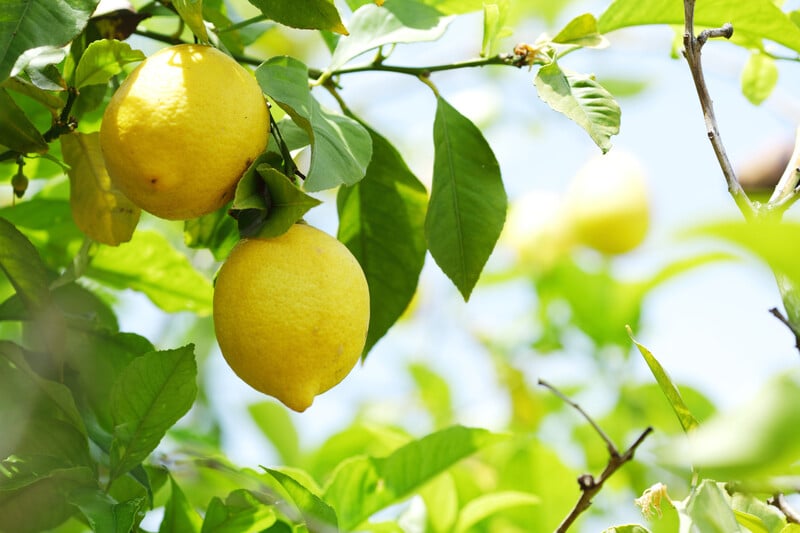 It may be tempting to go with the lowest price when it comes to bulk packaging, and we can't blame you for that. You wake up every morning just as the sun breaks the eastern horizon and you go to bed long after it has set to the west, only to do it all again the next day. There is immense pressure resting on your shoulders to produce - feeding the masses while keeping a roof over your head, prices low and the environment a priority.  
We believe that agriculture is not an industry to be underestimated. It is an industry that will continue to expand and specialize over the next decade. The call for quality will continue to rise. As it does, the packaging you use for transportation and storage of products will become an imperative factor in your operation. 

There are several components to consider, beyond price, when choosing a bulk bag for your agricultural purposes. Factors like strength, sizing, liners, ecological concerns, verification and aeration will all play a role for what bag is best suited for your specific need. Your choice will ultimately affect your efficiency and profits. 
After reading that laborious list, you are probably thinking to yourself, "Okay, can you just tell me what bag I need for X and Y?"
We sure can! Below, we break it down for you according to season and product.
SPRING
It's time to start growing and you need to check two things off your list: fertilizer and seed.
For Fertilizer:


Consider

Ag Bag 3

with a 4 mil liner. While Ag Bag 3 is sought after for its versatility, the liner is needed to

provide moisture protection

. This added feature is especially important when dealing with granular fertilizer, which will harden if exposed to moisture. 
For Seed:


Consider

Ag Bag 1

. It can handle seeds with a density between 660kg/m3 and 800kg/m3 (ie. Canola seeds). Its convenient duffle top can be used in filling stations with or without an equipped spout, making it the most versatile top option. It has a weight capacity of 2,205 lbs. 
SUMMER & FALL




After several weeks of carefully monitoring your crops, you need to get them off the ground and on their way. Depending on your crop, canola, soybeans, potatoes, oats or food-grade products, there are a variety of bag options.
For Soy Beans:
Consider a Baffle Bag. These bags do not expand so they will not rub against walls when transporting, preventing rips and potential spillage. These are perfect for exports in ocean containers. Easy to load and unload while protecting your hard work that is inside. They have a weight capacity up to 2,860 lbs.
For Potatoes:
Consider a Vented Bag. With an open-top, spout bottom, two vented fabric sides and two mesh fabric sides, it allows maximum airflow to ensure that your product remains dry and mold-free. They have a weight capacity up to 2,205 lbs.
For Oats and Canola: 
Consider Ag Bag 2 or Ag Bag 3. Not only do these have an ideal weight and sizing capacity for storage and transportation but the cross-corner loops are reinforced and stand upright to reduce handling time. Remember, less time messing around with bags means more time spent elsewhere!
For Food Grade Products:
Consider the BRC Certified Food-Grade Bag. A tabbed-in 2.75 mil liner and FDA approved materials coming from an AA Rated Production Facility means that your product (ie. salt, mint etc.) is kept clean when it must be clean. Don't mistake "FDA Approved" for truly food-grade bulk packaging.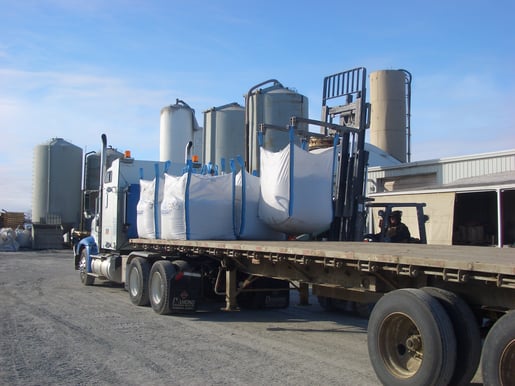 The bag recommendations above are guidelines for you to navigate the, sometimes, overwhelming world of bulk bags. In the circumstance that you need a bag to match your exact measurements or stipulations, we can customize anything, and encourage you to reach out with questions. 
You invest large amounts of cash in the ground and the profit you receive in return is heavily dependent on the weather and a few inches of topsoil. Although there is so much you cannot control in production, you can control how these products arrive to buyers by choosing bulk bags that are exceptional, from the warehouse to the transport truck.
MiniBulk promises to consistently strive for economical bulk bags but will never cut quality for cost. In the end, a cheaper bag may end up costing you more money due to it being susceptible to molding, loss of product or even contamination. 
Let's have a conversation.