The North American construction industry is expected to grow by 4.2% annually over the next 5 years. Employing nearly 7 million people and completing projects totalling around $1.3 Trillion ($1,300,000,000,000) a year makes the construction industry the largest economic segment on the continent.
The term 'construction industry' encompasses a large swathe of professionals whose skills vary according to the job at hand. From the initial pilings that moor a gigantic structure in place to the final touch-ups on the interior paint, the full scope of this industry is enormous.
That being said, there is something many of these varied contractors can all agree upon; bulk bags and bulk packaging are a critical component when it comes to getting the job done in the construction biz!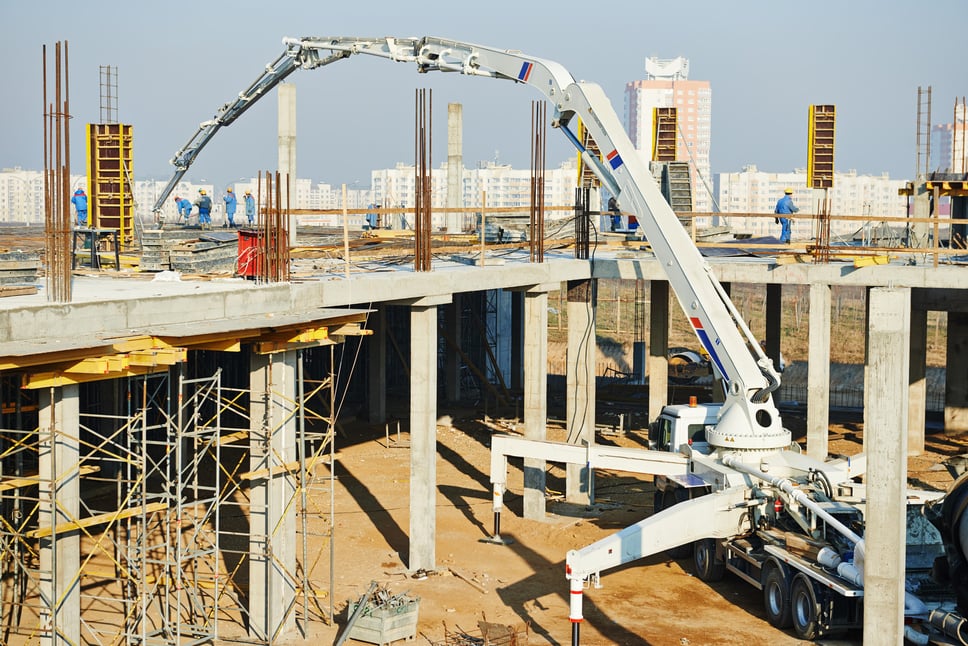 Pictured: That cement isn't going to pump itself up there
The number one and most commonly used construction material all over the world is cement. In fact, around $400 billion worth of cement gets purchased annually in America alone, and that isn't even the most around the globe. Combined with some other ingredients and you have the basic building blocks for pretty much anything being built today.
Now of course, when it comes to gigantic projects, concrete gets hauled by the truck load and not by the bag. That makes sense when you are building something over 1000 feet tall and pouring a base that requires 49 million pounds of concrete to meet spec.
However, when it comes to finishing materials, almost everything comes in a bag and needs to be mixed with water to complete the job. Everything from high-strength flooring grout to ceiling finishes can be shipped in bags for a number of reasons.
Firstly, nobody wants to ship water. If you can have your customer add water on-site, then you just saved yourself a small fortune on shipping. Secondly, storage is a breeze as you can send all the material to the job-site on day one and take from it as needed. Thirdly, the customization required to compete in today's world is a key factor to winning a bid.
Client wants beautiful polished concrete floors with a light-gray semi-gloss finish? Sounds good, you can order that powder in the required pigment and exact finish to give the customer precisley what they want.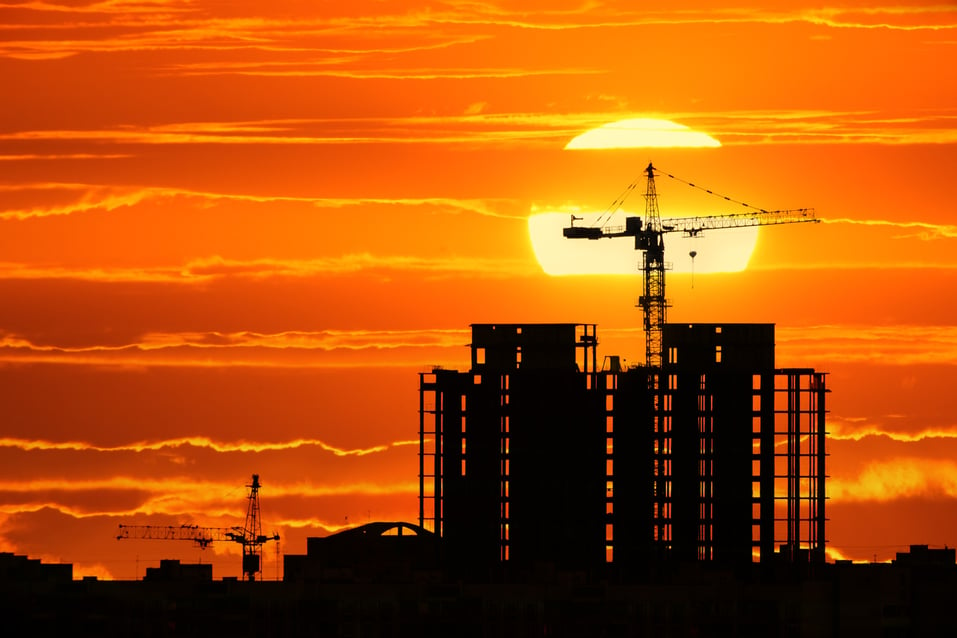 Pictured: Sunrise to sundown, cranes never stop until the job is done.
Once the building starts to go up, and I mean waaaaay up, rebar becomes one of the most important and critical components on the job-site. Recently, we have seen a large uptick in companies using stock and custom bulk bags to crane rebar pieces up alongside a building as it rises to the sky.
Bulk bags are rather puncture resistant, and since even our simplest bags have a 5:1 Safety Ratio, you can be sure that they are safe to use and they have proven themselves on the job-site for many years now.
Another post-construction application is the implementation of Green Roofs or Living Roofs. The most effective way to crane growing medium to the top of a skyscraper is with a bulk bag. 1000 kilos of topsoil can go a long way on a rooftop patio! There are many companies using bulk bags to haul their proprietary plant mixes to the tower tops all over the world now.
One last thing, bulk bags will help to keep your jobsite clean and free of obstacles that could cause injury or lost time. We have many construction clients who use our bulk bags as really, really heavy-duty garbage bags. Instead of looking for the bin, putting something aside, or leaving it in the path of somebody else down the line, you can pretty much toss anything into a bulk bag and haul it away without worry. Keeping the jobsite clean not only makes your company look better, it keeps all the people safe from tripping hazards.
In the North American construction industry, safety has become one of the most, if not the most important factor to consider when working on the job. Every contractor wants to ensure everybody goes home at the end of the day, and using bulk bags on the job is a great way to keep your people safe. With custom bags made to ISO 21898 specs, you can keep the OHS crew happy with full test results and full documentation on the manufacturing of every single bulk bag we sell.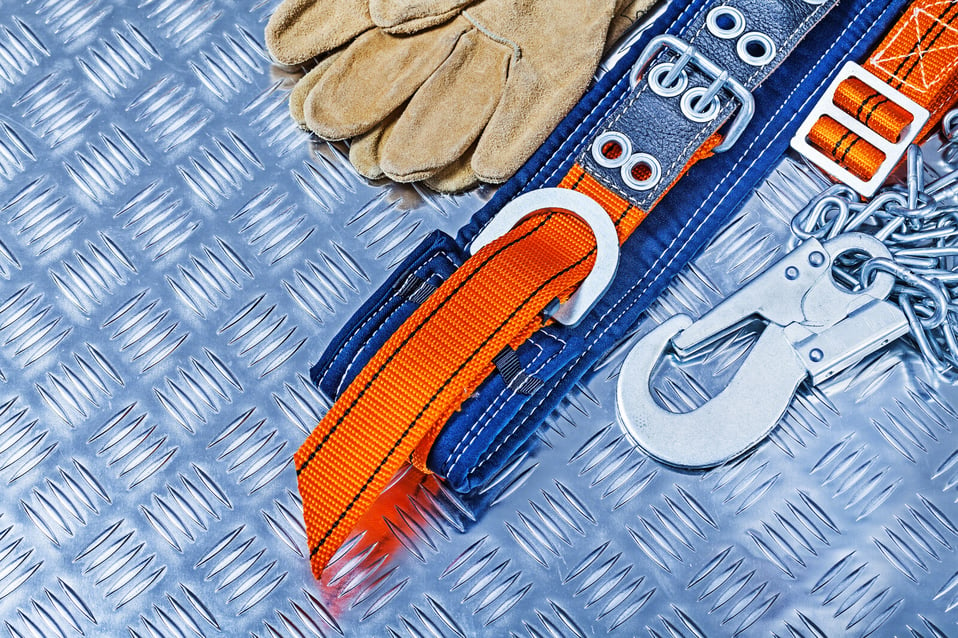 Pictured: Strap in for safety or you're gonna have a bad time.
One last thing to consider is that bulk bags are also great for tearing down as well as building up. From construction debris to hazardous materials that need to follow TDG regulations, bulk bags have you covered. We stock 4 styles of UN Rated HazMat bags that are ideal for transporting materials that have been exposed to hydrocarbons, material that contains asbestos, and many other applications.
So whether you are building something up or tearing something down, we have the bulk bags ready to help you get the job done safely, quickly, and affordably.